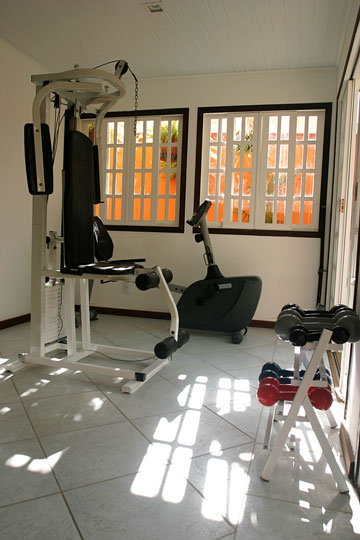 Sunlight filters through a sliding glass door and many-paned window into a home gym. The home gym has a variety of equipment for building strength and muscle and burning calories, including a rack of free weights, a weight machine, and a stationary bicycle.
---
Link to this photograph page:
<a href="https://www.homegyms.us/home-gym.htm">Home Gym</a>
Copyright © 2011- HomeGyms.us. All rights reserved.

Home Gym Picture